As easy to use as a key system.
As expandable as a PBX.
---
At Comdial, we brought expansion capability and easy-to-use features together in one advanced system: our Digital Expandable DXP.
---
With it's Total Control attendant station, compatibility with a wide variety of phones, and a complete software package, DXP will have your business communications running efficiently and productively for years to come.
---
Easy to use and expandable, too.
When we designed DXP, we took advanced communications technology to new heights. You see, DXP is so advanced, it's actually easy to use.
---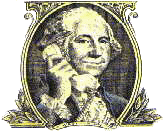 One way we make DXP easy to use is by offering a wide variety of multi-button telephones. One touch of a button gives you immediate access to a broad range of features without worrying about memorizing complicated codes. Even better, you can choose a combination of Comdial phones to use on your DXP system. You can match a specific type of phone to a particular station's needs without having to pay for a more expensive, complicated telephone.

While some competitors' phone systems may actually hinder your employee's efficiency by limiting their access to functions or lines, DXP enhances it. Your busy work force can have direct one-button access to as many lines and intercoms as they need. For areas with low telephone traffic, one button can be used for all calls. Placing calls to other stations and answering calls from them is easy, too. One programmable button tells you whether a station is idle, busy, or ringing, and allows you to call-or answer a call-for that station simply by pushing a single button. No pick-up codes or extension numbers to memorize.

When you install DXP, your telecommunications system easily expands as your company grows. DXP's universal architecture allows you to start with as few as eight lines or 16 stations, and as your company grows you can easily expand to 120 lines or 192 stations. (480+Ports Coming Soon!!)

PBX system features are often optional, but DXP's features are all built-in, so you won't have to add feature cards as you grow. As you need more stations or lines, simply add expansion cards or an expansion cabinet.

The benefits of DXP give you an easy choice. Instead of deciding between ease of use or a full range of features, you can have both. With the easy-to-use, expandable DXP from Comdial.
---
Digital technology and built-in features for greater productivity.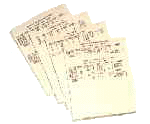 DXP was also designed with efficiency in mind. Cost controls like call costing (displays the ongoing cost of a call on LCD phones), Call Accounting (prints out call costs), Automatic Route Selection (selects the least expansive route for outgoing calls) and more, are automatically included-not expensive options.
Call Accounting(Requires Extended Memory)-The system calculates the cost of a call through preprogrammed tables. The call's cost is assigned to a particular station, department, account number, line or all of the above. You can report the data on an "as-needed" basis or print selected reports automatically.

Call Costing To Display Phones-DXP can display the real-time cost of local and long-distance phone calls, and the call's elapsed time. This makes employees more cost-consious and cutails un-necessary conversation.

Automatic Route Selection-This feature proves that DXP is an automatically economical choice in phone systems. As each outgoing call is dialed, the system selects the least-expensive call route-direct dial, WATS, foreign exchanges, or other common carriers-without guesswork.

Day/Night Toll Restriction-A powerful table-driven toll restriction schedule denies selected stations access to particular number combinations: 0+, 1+, 976 and 900 numbers, long distance codes and even specific numbers. Totally different day and night restriction schedules and ringing can be automatically set by time of day or manually at the touch of a button.

Multi-Party Conference Calls-DXP permits a total of five internal and/or external parties on a single conference call with excellent sound quality. This capability saves both time and money.

Battery Back-Up Interface-When the power goes down, your DXP phone system will stay up and running with its built-in battery back-up interface. All you add are batteries.
---
A Total Control attendant to easily direct traffic.
Aside from being easy to use at any station, DXP is easy to use at the front desk. Calls can be quickly and conveniently processed, and messages can be both efficiently recorded and easily retrieved. The DXP Total Control attendant takes the complications out of call processing, and makes messaging more accurate than ever before.

Total Control combines the speed of a personal computer with a video display to give the attendant all necessary information at a glance. Your attendant can accurately manage and monitor telephone traffic throughout the entire system. The main menu on DXP's Total Control attendant screen shows the status of every station in the system. Idle, busy, ringing, forwarded, Do Not Disturb-even disconnected phone-all of these indicators are displayed to the Total Control attendant for each station. As calls come in, screen windows display the origin of the call. If desired, you can even pre-program different greetings to be displayed for different incoming lines.
Once answered, calls are easily transferred to the proper extension by moving the screen's cursor to the desired extension, or by typing in the first several letters of the called party's name. The attendant's software then displays all information about that extension-even the time the person at the called extension is expected to return if they are away from the office. If an employee is not available, Total Control allows the attendant to enter detailed messages which can be easily retrieved when the employee returns. This ensures they get all messages, eliminating easy-yo-lose memo slips.
In short, the Total Control attendant position makes office communications more efficient, resulting in greater productivity for your business as a whole. With DXP, increasing your office's efficiency has never been easier.
---
The system that's ready to grow with you.
Whether you're installing a completely new system or upgrading your existing one, DXP will improve your business communications. This system is Comdial's latest advancement of the technology and features already proven in over 1.5 Million installed telephones. And its flexible extension numbers and feature codes can match your previous system or host Centrex or PBX system. DXP is also compatible with voice mail systems, fax machines, and any data modems you may be using.
Another attractive feature of DXP is overall cost. its competitive price includes lightening damage protection curcuitry, one of the longest warranties in the industry, and rugged construction for years of trouble-free service.
---
If you already have Comdial phones in your present system, DXP is perfect for installation right now. We designed this advanced system to be compatible with Comdial hybrid telephones already in use.
---
So call your Buy Rite Communications representative for a broad selection of features and expansion capability in one easy-to-use system.
This advanced business communications system is ready to grow with you.
DXP from Comdial.
---
DXP is a registered trademark of Comdial Corporation, Inc.
---
You can reach Buy Rite Communications, Inc. at:
(856) 863-0033
or by e-mail at:
phonesales@buyrite.com

Send Me More Information